The fallout to Wrestlemania is always interesting and this time it was no different. There weren't so many matches this time but that didn't stop the show from having some pretty cool moments, and a huge return that everyone was expecting, and got me thinking about the main event of Wrestlemania 29...
RAW SUPERSHOW IN A NUT SHELL
First of all, here are the results of the show's matches for those of you that want to cut the bullshit:
United States Championship: Triple Threat Match: Santino Marella (c) def. Dolph Ziggler and Jack Swagger by pinning Jack Swagger following the Cobra Strike to retain.
Lord Tensai (in his in-ring debut) def. Alex Riley after the referee stops the match.
WWE Championship: Mark Henry def. CM Punk (c) by count-out. As a result, CM Punk (c) retains.
Kofi Kingston (with Big Show) def. Cody Rhodes by pin following Trouble in Paradise.
The Miz def. Zack Ryder by pin following the Skull Crushing Finale.
---
At the start of the show, The Rock came down to the ring to talk about his victory at Wrestlemania. He basically said a load of stuff about how it was a great match, how it will be remembered through history, etc etc. Then he said that he won't be leaving and that he's going to go after the WWE championship, although knowing Rock he'll probably just leave anyway at the sniff of a better deal where money is concerned.
Lord Tensai made his debut, and as everyone was saying, it is indeed A-Train. He dominated Alex Riley and the match was stopped, the usual stuff that happens when WWE debut someone, although they're treating him as if he's never been in WWE before. The only hint that he's ever been there before is when Cole said "He's a former WWE star that went to Japan". That was it, other than that he might as well be a completely new person. Quite a weird return/debut.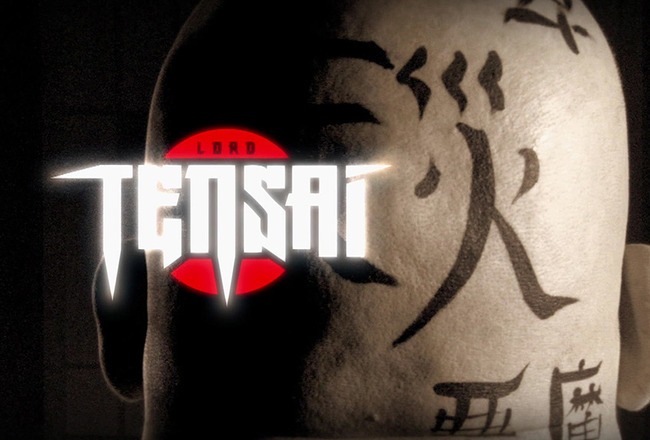 After CM Punk lost his match via count out after getting the snot beat out of him by Mark Henry, out came Chris Jericho to taunt him some more. Jericho was wearing yet another new jacket, which wasn't even a light up one this time, which sucked but whatever. Jericho poured a bottle of Jack Daniel's over the face of Punk, then botched as he went to kick Punk and slipped on the beer that was all over the floor. Jericho handled it well though and just got another bottle of the stuff and smashed it over the head of Punk. Jericho segments are always the best.
Finally, a lot of people are orgasming over this but to be honest I don't really care all that much. The whole segment can be summed up with this picture:
Or you can actually watch the segment
here
Basically, Cena was just going on and on about how he is going to bounce back from the loss and that he respects The Rock. He invited Rock down to congratulate him but instead, Brock Lesnar comes outta fuckin' nowhere and F5's his ass. His putrid green ass. Cena's shoes also had putrid green soles. Putrid. It got me thinking that Lesnar is probably going to challenge Cena to a match at Mania 29. Who knows.
_________________
1x EWE Tag-Team Champion
||Win: 0 | Loss: 1 | Draw: 0 ||
I'm on a horse





Posts

: 96


Join date

: 2011-12-30


Age

: 21


Location

: United Kingdom




---
Permissions in this forum:
You
cannot
reply to topics in this forum